An Intimate Getaway At Yathra By Jetwing
While the frequent jet skiers, wind surfers, sailors and more take to the waters in Bentota for adventure activities, on the other end of the water way you will find a float which will give you a rare experience of luxury and adventure in motion – Yathra by Jetwing.
Taking the form of a houseboat, Yathra by Jetwing allows its guests to transcend into a world of tranquility passing through the scenic views along the Bentara Ganga. The boat sets sail at four in the evening towards the sunset promising breathtaking views with the pastel skies outlining the mangrove forests and little islets on the way. Guests can experience the journey in the comfort of their cabin with a balcony inclusive of minimalistic modern amenities.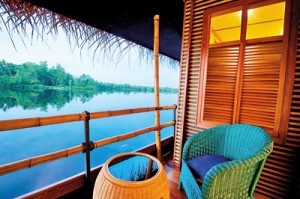 Feel nothing but ease in the two air-conditioned cabins with attached bathrooms as you float across the river while seated in the turquoise chairs set in the room balcony adding a private moment to the guests.
Come nightfall, dinner will be served at the front deck or under the mesmerising stars on the top deck. The chef on board specialises in serving only the finest in Sri Lankan cuisine that will only leave you asking for more. The breakfast cruise commences at seven in the morning allowing guests to laze into the day in the comfort of the lounges on the top deck. Yathra by Jetwing allows travellers to embark on a memorable journey with friends, family or significant other in a mysterious yet beautiful setting. The bamboo walls and thatch roof rustling in the wind as you cruise through the river adds to the soothing experience of a personal voyage.
Family owned and in the tourism industry for the past 44 years, Jetwing Hotels has surpassed expectation at every aspect. Building on their foundation of being passionate, as well as the experience of true, traditional Sri Lankan hospitality, constantly pioneering discoveries captures the essence of the brand. Such a strong statement and direction have enabled Jetwing Hotels to imagine, create and manage marvels and masterpieces, where distinctive design and elegant comfort complement each other and the environment. In line with the Jetwing Hotels Sustainable Strategy, across all properties sustainable and responsible practices are given precedence with resource efficiency, community upliftment and education, and awareness being some of our key focus areas.
For more information log on to www.jetwinghotels.com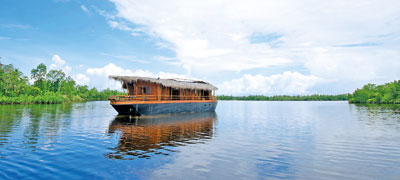 Source : ST