Travel Eye: Discover Sri Lanka's East Coast
by Jetwing · Published · Updated
By Karen Edwards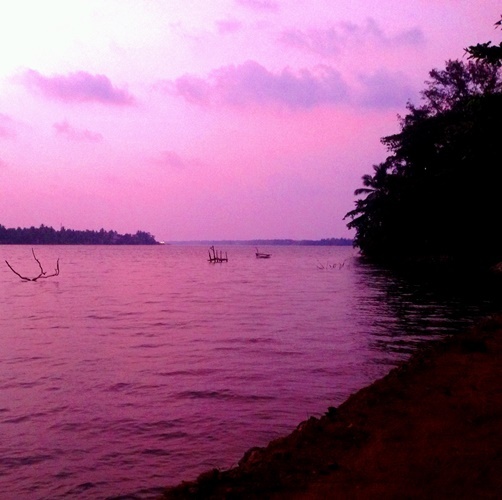 The lagoons are vast, the beaches deserted, the colonial ruins overgrown but full of history. Then there's the food… Don't get me started on the food. Kottu rotis, hoppers, kiribath (milk rice), spicy lamb curries, crabs and prawns coated in thick coconut sauce – it's foodie heaven.
Since the civil war ended in 2009, Sri Lanka has become a top Asian holiday spot. Most flock to the south and western beaches as they are easier to access from the capital's Bandaranaike International Airport, but the east and north have their own tales to entice you.
The vibe here is relaxed; there isn't a huge amount to sight-see, rather plenty to immerse in: markets, cafés, fishing villages. The palm-fringed beaches are wide and relatively empty; the waves are a surfer's paradise. There's the odd army barrack – a sign of events recently passed. A few resorts are starting to pop up but accommodation tends to be basic, homely. It's still all about the local people and the simple life here – and that's what makes the east coast a joy to visit. Here's what you shouldn't miss:
1. Trincomalee
A Portuguese fort, a temple on a hill and a beautiful bay – Trincomalee is the place to sight-see if all the chilling gets too much. Wind your way along Dutch Bay's crescent to Fort Frederik's incline – and you'll be rewarded at the top by the colourful Koneswaram Hindu Temple and a panoramic view over town. Book a room at the Orr's Hill House (from £27 per night) for a slice of local hospitality and homemade curries.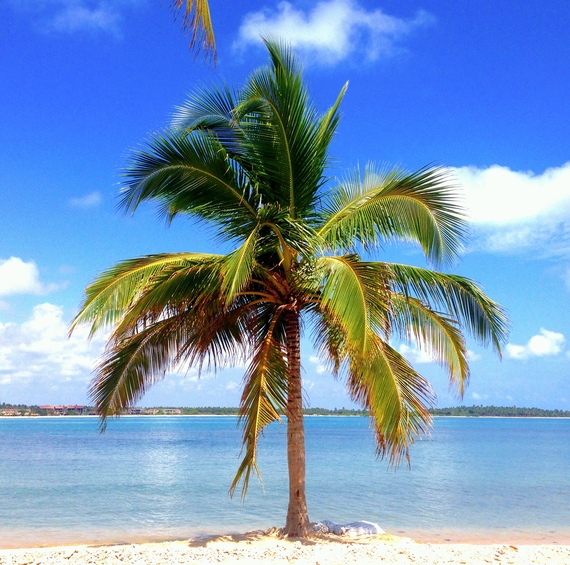 The only resort-centred area in the east, Passekudah is for those who are looking for a more luxurious stay. Four and five star hotels dot the beach with white sands running seamlessly into the turquoise sea. Catch the shade under the perfect palms – and at just an hour away from Trincomalee, it's an easy day visit.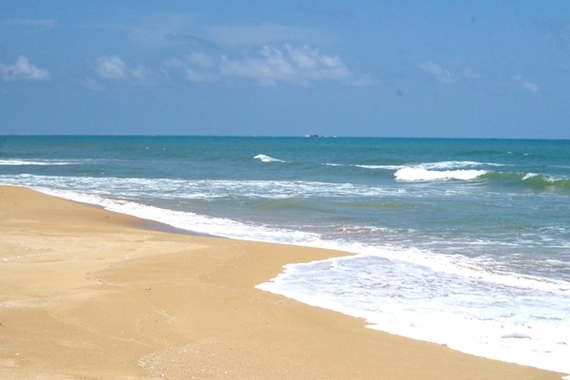 About seven kilometres north of Trincomalee, Nilaveli is not quite as idyllic as Vakari, but certainly has a whole lot less rubbish to contend with. Fishermen park their boats on the sand and the waves are a lot friendlier than the surf down in Arugam Bay – perfect for little ones to play.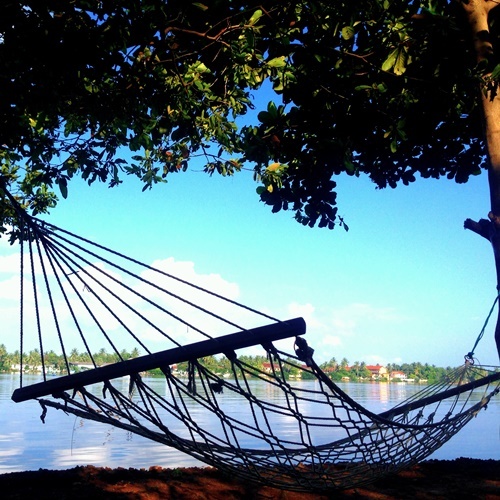 Known as the 'Land of the Singing Fish' – legend says you can hear the music coming from the water under the Kallady Bridge at full moon – Batticaloa is a peaceful place to be. Check in to the Riviera Resort by the lagoon for £20 per night and you can while away evenings in hammocks, listening to the sound of the breeze whistling through the trees. Or you can visit one of the many eateries – Cafe Chill serves up western-style fries, fish fingers, bolognese and fried chicken, while the Riviera restaurant will tantalise your taste buds with spicy lamb curries, creamy dahl, roti, hoppers, rice and more…
5. Vakari Beach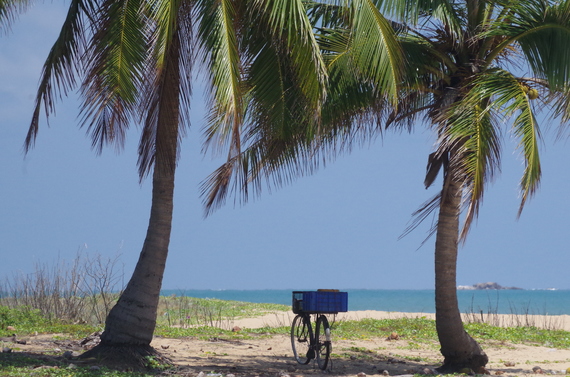 Soft golden sands, no one around for miles – this is one of the east's most beautiful stretches of beach. Sadly, as it is so deserted – it has also become a bit of a dumping ground. Of course, with a little care and attention, this will change – but for now, be prepared to dodge a few bottles and branches en route to the sea.
6. Minneriya National Park
About 40 minutes inland from Trincomalee, you'll find this beautiful national park – and your chance to see some incredible wildlife. It is here that the island's famous 'Gathering' occurs in the dry season – where wild elephants come from miles around to gather by the reservoir. Rice Villas offer private rooms on a paddy field (£27 per night) and hire a local guide for a truly wild adventure.
7. Navalady Beach
The point where Batticaloa lagoon meets the ocean is where you'll find most of the town's fishermen at work. Stop for a while and you'll witness the precision and determination that goes into making a living here – and if you're lucky, you might get a fresh catch to take back to the Riviera restaurant for a supper.
8. Arugam Bay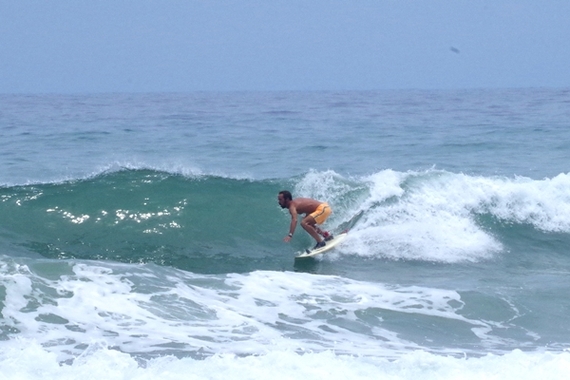 Every August, hundreds of pro surfers from around the world descend upon this little town for the annual Arugam Bay International Surfing Competition. If you're not already a boarder, this is the place to learn – with plenty of schools dotting the main road. Located at the popular Surfer's Point, Mambos is the place to watch the action, while Samantha's Folly offers cabanas for £16 per night.
The deal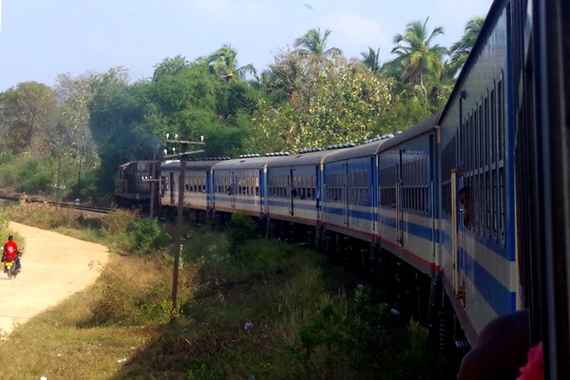 Kick back with Etihad Airways and you won't be disappointed at the leg room – or the impressively up-to-date movie list. Return flights to Colombo's Bandaranaike Airport via Abu Dhabi start at £435 (Economy) and £1,595 (Business).
A one-way sleeper train ticket from Colombo to Trincomalee costs Rs760 (£3.50). Local tuk-tuk journeys shouldn't cost more than Rs150 (60p). Hiring a car and driver starts from Rs5,000 (£25) plus petrol per day.
[Via
Huffpost Lifestyle
]