Eminent personalities at tourism discussion at the ST Biz Club
by Jetwing ·
With the tourism sector galvanized into action as a lead sector in the post-war era, the Sunday Times Business Club (STBC) is focusing on this sector at this month's meeting. When the club meets on Tuesday, January 24 at 6.30 pm at the 'On Golden Pond' at the Taj Samudra, a distinguished panel comprising Dileep Mudadeniya, Head of Quality Assurance, Investment and Legal, Sri Lanka Tourism Development Authority; Suresh De Mel, President of the Association of Small and Medium Enterprises in Tourism Sri Lanka (ASMET) and Hiran Cooray, Chairman of Jetwing Hotels and Chairman of Bangkok-based PATA will raise some key issues and challenges in this sector.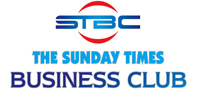 The panel discussion titled '"Tourism – the way forward and sustainability' will see Mr Mudadeniya discussing development infrastructure; Mr De Mel speaking on 'small stakeholders and the community', while Mr Cooray will convey the views, feelings and aspirations of the private sector.
This sector has not only being the engine of growth , much before the government in the 1990s listed the private sector as the engine of growth, but also solely sustained the sector during 30 years of conflict, battling against negative publicity. The short presentations will be followed by a discussion. The club is sponsored by Etisalat, the mobile communications solutions provider and co-sponsored by Hameedia. Taj Samudra is the club's host hotel.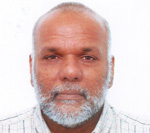 Suresh De Mel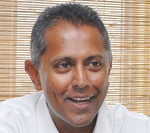 Hiran Cooray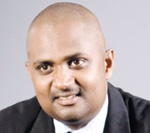 Dileep Mudadeniya
Source: http://www.sundaytimes.lk/120122/BusinessTimes/bt15.html